This website is a digital reading book and a educational 'digibook about a history that till 2009 did not exist in the collective memory of a country that has strong historical ties with the United States. It too has a long tradition in memorizing the liberation of the country in 1945. The idea to make a digital book and schoolbook Blackliberators.nl arose in 2017 after the publication of the book 'Children of Black Liberators- a hidden history' (Mieke Kirkels, Vantilt 2017) and is also based on a previous book 'Van Alabama naar Margraten – memories of former gravedigger Jefferson Wiggins (Mieke Kirkels, self published 2014).
A website about the history described therein seemed a logical next step and the project African American Liberators in The Netherlands' started end of 2017. The collaboration between the project and 51North, an award winning digital design and development studio based in NL., led to this digital book including a schoolbook, both in Dutch and in English. Stories in Blackliberators.nl are partially abridged adaptations of stories from the books of Mieke Kirkels, supplemented with many new stories and historical facts about African American liberators of WWII. In 2018, a new research started. Historian Sebastiaan Vonk's research leads to new discovered stories about the stationing of Black troops in The Netherlands and of the 172 African American soldiers, buried at the Militairy Cemetery in Margraten (NL). New discovered stories will be added to blackliberators.nl. Please register for the newsletter to keep updated!
We need your help!
Historical reasons as refusing reports in media on their participation at WWII by the government, is one cause. Besides, African American soldiers returning home after the war didn't have veterans organizations. They were not accepted in the white veterans organizations to keep their memories of 'Europe' alive. They had other things on their minds as well: the civil rights movement got a boost after WWII. Apart from that: assembling was not allowed for them in many places. Communication with their Dutch friends was rare and expensive. They had to make a living and may have moved to find work. No heroism at their home front.
Adoption program from 1947 on
Today, the people of the Netherlands have still adopted each of the 8,301 graves and 1,722 names of the missing soldiers at the cemetery out of a heartfelt gratitude for the sacrifices these soldiers made of their freedom. www.adoptiegraven-margraten.nl... an exclusive Dutch tradition that started in 1947. Many relations are established since than between relatives of 'American soldiers of Margraten' and their adopters. Some already for the 4th generation.
A first attempt (2015) to make an inventory of connections between adopters of the 'African Americans of Margraten' and their relatives in the US though was very disappointing. Attempts by some of the adopters to find relatives in the US failed. Biographical facts of only a few could be found (as mentioned above). Veterans history project (VHP).
How can you help?
How difficult it is to find out about where the grave is of a relative, killed after WWII is recently described by David McGhee. He always knew his grandfather had died in WWII. His grandmother had remarried. Only after she died David started to puzzle on the documents left in a suitcase under her bed to find out by and by his grandfathers was buried in Margraten. He finally visited Margraten, together with the adopters of his grandfather's grave. Willy F. Williams now is known by his relatives in the US as well in NL.
This project may help to establish many more of these connections.
The stories of the 172 African Americans of Margraten will bring alive part of still missing history of WWII in The Netherlands as well in the United States. They may lead to better understanding the living history made today. Personal stories as part of public history is better suited to make history land in people's hearts.
Digital book: Stories, historical context

Editors:
Digischool International Version:

Thanks to:
Dr. Jefferson Wiggins (†2013), the first African American of WWII visiting the Netherlands in 2009 to share his memories of the years spent in the segregated US Army (Van Alabama naar Margraten 2014).and his widow Janice Wiggins.

Huub Schepers (†2016), who shared his life story at almost 70 years in april 2016. How it was to grow up as a child of an African American liberator in The Netherlands. Schepers' story was the start of the oral history project 'Kinderen van zwarte bevrijders' and the book with the same title (Mieke Kirkels, VanTilt april 2017).
The 'Children of Black Liberators':
Rosy Peters, Els Geijselaers, Ed Moody, Wanda van der Kleij, Trudy Habets, Robert Joosten, Huub Habets, Petra, Cor Linssen, Donna Bastiaans, Maria Andres and their relatives for sharing their stories
Harie Rouvroye (†2018) for his help in the research for the stationing of Black troops in Limburg
Jo Fonsaer: filmerof portraits of great grandchildren of Black liberators: Diede van Dam, Noortje Schepers, Delano Geijselaers
Jan Kohlbacher for his contributionof historical papers and information about the only Black R&R in the history of the US Army in 1945.
Kees Ribbens for his support and advise on the research onderzoek
Stichting art Buro Limburg for help at the fundraising
Anita Broer for her inspiring and creative way of developping the international Digischool.
Dr. Jenny King, Margot Baar, Pamela Armstrong, Inga and Fenna Milbauer for the translations
And thanks to all friends and relatives who supported, advized in various ways, in fundraising, handing over imagery and links, for encouriging and – that above all: their shared passion to spread these stories.
Publications:
Van boerenakker tot soldatenkerkhof. (Stichting Akkers van Margraten 2009 Mieke Kirkels, Jo Purnot and Frans Roebroeks
Van Alabama naar Margraten – memories of gravedigger Jefferson Wiggins (Mieke Kirkels, 2009) self-published
Kinderen van Zwarte bevrijders – een verzwegen geschiedenis (Mieke Kirkels, Vantilt 2017)
Dutch Children of African American Liberators (Mieke Kirkels and co author Chris Dickon (McFarland US 2020)
We would also like to thank these institutions for their financial support: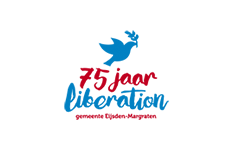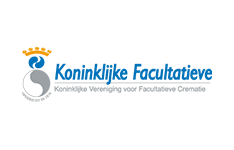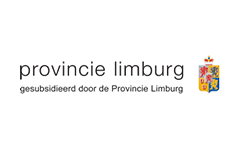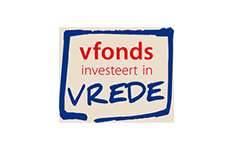 Partners